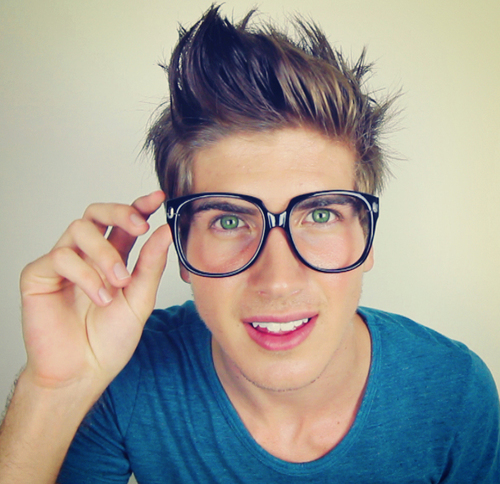 Full Name: Cody Joseph Baxter
Birthdate: December 21
Age: (if an adult) 16
Country of Origin: USA
Current Home: New York with his Adopted Parents
General appearance: (hair, eyes, skin, height, body type, etc)
Special Features: (birthmarks, scars, tattoos, piercings, etc)
Blood purity: Halfblood
Sexual alignment: Homosexual
Personality: Cody is a prick to everybody, including his adoptive family.  But the only person that he isn't an ass to is Klayton.
Background: Cody was left on the step of an orphanage. He didn't know who his mother or father was. In the years he knew that he could care less about his worthless family who left him. But he then meet Klayton and he devolvped a small crush on him. And Cody knew how Klayton felt about him. But it seemed that when Cody was adoptet he lost contact with him.
Family: Mother: Birth Mother Unknown
Name: Allison Baxter / Age: 45/ Living / Pureblood
Father: Birth Father Unknown
Name: Matt Baxter / Age: 47 / Living: / Pureblood
Siblings: Allie Baxter: / Age: 10 / Living   / Pureblood
Pet: (if applicable) Name: Poe / Age: 2 years / Living / Blood status or species: Raven
Other: (if applicable) Name: / Age: / Living or dead: / Blood status or species:
Family Background: One or two short paragraphs.
Cody's life has been a living hell. And a normal kid would have been thrilled to be adoptive. But he wasn't normal and always hated the world. He didn't think that it was fair that his birth mother just abandon him and left him at an oprhange. And that was why he always acted the way that he did. Expect when it came to Klayton he was always different. Cody was always getting in fights. He didn't even like his own sister, Allie. But he knew in a few years that wouldn't really matter.
Cody only felt that the only person beside Klayton who understood him was his Raven. He named his bird after the writter Poe. And that was because his books where always dark.