Lizzie wanted to have a good job but there really wasn't much she could do since she was now vampire and she couldn't work as so many interesting jobs. She even gave up on her dream becoming healer because of it. It would be hard to be near the blood.

She decided to become part of journalist family but for that she needed to pass interview. She had no idea what they should ask from her there but she would answer so honestly as possible.

Lizzie walked into the company where she supposed to work now and do her interview. Soon it was her time to go into the room where they were interviewed. She hoped it would go well.

She walked in and they gestured her to sit soon as possible they all had introduced herself. Also Liz introduced herself as Lizzie Chase. She now had gotten used with that name for sure, at first she still said Lizzie Night.

"Firstly we want to know why are you interested in our business?"

It was question from one person who interviewed her right now. "It just sounds interesting for me. Being part of this business sounds like a good idea. All your stories are good and I like to read them," she tried to then answer so good as possible. She had no idea what could be good answer for these question.

"What is your experience in journalism? And why should we hire you?"

It was other question what was asked. "I don't really have any previous experience on this field. So far I have just written stories for my own fun. I'm good writer, I have good ideas, I can type fast, I have very good memory on things," she said there with a smile now. She really tried to give good answers but she really wasn't sure what it could be.

Why the journalistic business?

"Since I have always liked to write stories then I decided to try and apply for that job. Being nurse and so on didn't really suit for me. These kind of job probably will suit for me,"

Do you have a style of writing do you prefer? News pieces, editorials, columns?

"I don't mind any of them. I can work on all of them if needed. I can do it if I'm just want do it. I can work hard on anything. But if I have to choose then news pieces sounds like the best for me," she said then with a smile there now.

What new ideas could you bring to our business?

"Hmm.. I can help with newspaper desing if needed I'm also good at drawing. I can do what ever needed. It's hard to answer right away," she said there honestly.

What are your weaknesses, if there are any, and how do you plan on improving them?

She couldn't say that her weakness my be sunlight if she doesn't take her potions or then being vampire. She wondered what to say. "It's probably in times I can be quite shy around people who I don't know and it might effect to get along with people around my work place but it can be easily fixed. I need to get know them better for it to be more braver and talktive around them," she said then something out there.

"We have no more questions for you right now. We will contact with you."

Lizzie nodded and said have a nice day. After they all did shake the hand and then Liz could leave the room. She had no idea how well she did for sure.

After few days she got the answer and was surprised a little bit. She didn't hope to get job she have heard that there was so many people who gave better answers than she did. She was happy about it actually. She smiled there. She couldn't wait to tell about it even to Kaleb.
_________________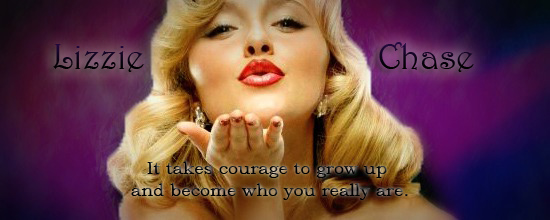 Made by Margo!